ARLO XVII
Retired Sire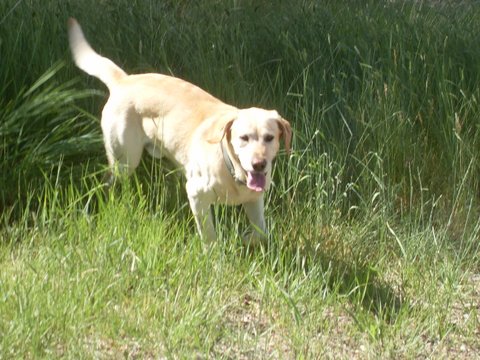 Sire Arlo
(Owned by T.C. and Dr. Emilia Hirsch of Great Falls)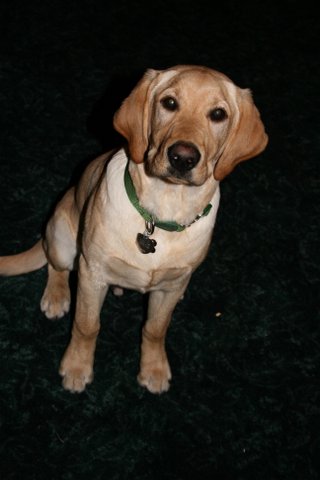 As a pup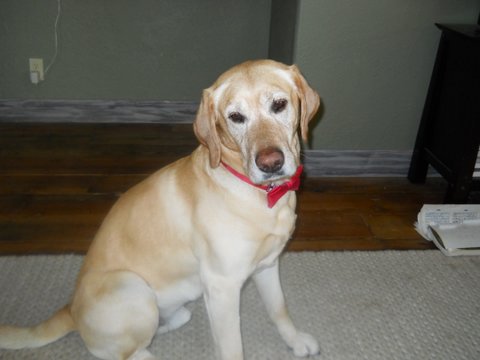 As an older gentleman
Sire: Arlo XVII
Breed: Labrador Retriever
Color: Yelllow
Sex: Male
Registration: AKC
Weight: 75 lbs
Date Whelped: 07/10/2008
Titles: None (FC's in pedigree)
Certifications: None
Click here for:
Arlo's AKC Pedigree

Arlo is a very handsome yellow lab.
He has excellent conformation, is well muscled, but lean.
He is also gentle, quiet, and very tractable.
He has an excellent nose, and loves the water
He has champion bloodlines in his pedigree.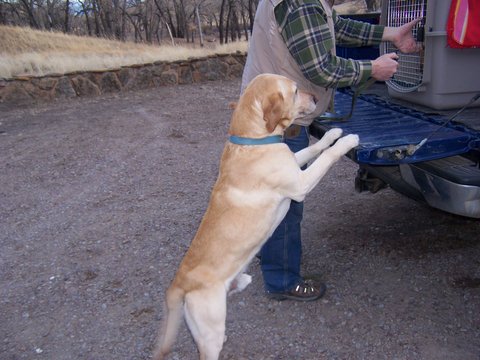 Let my girlfriend out of there -- quick!


Looking out toward the river, where the ducks and the geese are!